Please join A Frog House on October 8, from 1 to 5 pm, at our final event of 2023 at 65 State Street: Frogs, Climate Change, Hope and Action!
Introduction
October 1–7 is Mental Health Awareness week and in honor or this, A Frog House will holding an event called Frogs, Climate Change, Hope and Action!
For this event, we will be joined by a youth environmental educator and others working on and thinking about the interrelated issues of climate change and mental health. Planning this event began as way for me as a psychiatrist to further integrate my interests.
Hope is after all a crucial part of this conversation. Appreciating the burdens on children these days, and the intended audience of families and/or "children" of all ages, from 9 weeks to 90 (porous parameters) years old, we need to offer a balm to our souls.
Long ago, when I was growing up, it was being mostly left to my own devices, roaming in the hills, rocks and trees of Vermont, that saved me from succumbing to the dysfunction of generations in my own family.
Since our daughter Lindsay Graham moved here in 2017, 65 State Street in Pittsford, NY, has been a haven to me, providing me with hours of digging, planning, spontaneous planting, weeding, trimming, a place to go to be "alone" with nature for my own mental health.
It has been fantastic to be able to share A Frog House with new friends and neighbors walking by who are welcome to come up to enjoy the chemical free space and the gorgeous increasingly native plants, not to mention the bees, birds, bunnies, chipmunks and froggies and other seen and unseen creatures that have decided to make this their home as well.
Many people notice the calm, friendliness, peace and a sense of safety at A Frog House and I hope are inspired to go home and do the same and more on their own properties. The one thing we can change is our own commitment, integrity and the ground under our own feet.
We also can help others. The fact is, with increasing awareness of environmental problems comes increasing stress, and not everyone knows how to deal with it. By helping others we help ourselves, and by building community, we help our world.
The American Psychiatric Association (APA) has formed a Committee on Climate Change and Mental Health, with many published articles and a webinar this year called "Hard Truths About Climate Change".
Last year the seminar at the APA was entitled Climate Psychiatry: What Every Psychiatrist Should Know". The presenters included two local physicians, Dr. Janet Lewis, who has a private practice in the Finger Lakes, and Dr. Joshua Wortzel, now doing a post-doctoral fellowship in child and adolescent psychiatry at Brown University.
This blog post draws on that information with the hope of providing a basic background of climate-related psychiatric problems and solutions. Of course this is by no means "required reading". While we hope it might enrich your time at A Frog House on October 8, if you choose to read it, the event is complete in itself.
Climate Change and Frogs
Anyone who knows me as a psychiatrist also knows that I am passionate about frogs, both as keystone species (i.e. a central position in food webs) and as bioindicators (idiomatically referred to as the canaries in a coal mine), not to mention how cute and fascinating and miraculous they are.
Also, I am alarmed by the fact that in the last 20 years, a third of our 6-8 thousand species of frogs have become either extinct or threatened with extinction. They are declining more rapidly than any other taxonomic group.
Amphibians' life styles rely on both aquatic and terrestrial systems. Their sensitive respiratory organ, in the form of their moist permeable skin, reacts to and warns us of a number of environmental threats such as "habitat loss, disease, invasive species, overexploitation, […] chemical pollution", and now, "climate change". USDA, Amphibians and Climate Change, 2013.
Humans are subject to the same threats, which are increasing exponentially, and we need to take note. But just how concerned are we?
Degree of, Reasons for, and Emotional Response to Concern Regarding the Environment
In 2020, about a quarter of all Americans were disengaged, doubtful or dismissive of climate change, and another fifth were cautiously accepting of the information about global warming. Fortunately, more than half were either concerned (28%) or alarmed (26%).
America's greatest concerns were about harm from extreme events in their local areas, with fears of extreme heat, flooding and drought in the top three most worrisome natural disasters. Emotions among those who accept global warming as a real thing included interested (82%) and hopeful (52%), and over fifty percent feeling disgusted, helpless, afraid, angry, and outraged.
These negative feelings are translating into an increase in reports of insomnia, which of course increases the risk of anxiety, depression, and psychosis.
Pollution, Climate Change and Mental Health
This past June, Rochester residents witnessed an unprecedented event: we woke up to skies filled with smoke from wildfires raging across eastern Canada. On June 6, 2023, the Air Quality Index (AQI) in Rochester hit 282, was considered very unhealthy, with risks of health effects for everyone (Democrat & Chronicle).
Long thought to be a problem particular to California and other Western states, wildfires and the accompanying air pollution affected more than a third of the US population this June, extending from Midwest all the way to the East Coast (CNN). The main lesson drawn from this event is that we are all one, equally vulnerable to the effects of wildfires and other forms of climate disruption.
Air pollution is a huge contributor to climate change, and it turns out that air pollution itself is now a higher cause of early death than smoking, alcohol or drug use. Besides affecting other chronic medical conditions, air pollution is toxic to the central nervous system (WHO).
An early reference to "the polluted brain" was published in 2017 on Science Magazine. A year later, there were a number of studies indicating that exposure to particulate matter could reduce IQ in teens (California Health Report) and cause dementia in aging men (PNAS).
Not long after that, in 2019, a study concluded that prenatal exposure to air pollution impairs fetal neurodevelopment, lowering childhood IQ (NIH). In addition, "brain pollution" is linked to child and adolescent depression, and suicidal behaviors (APA).
Furthermore, there is a higher rate of schizophrenia, bipolar and personality disorders (study of people in the US and Denmark) exposed to air pollution (PLOS Biology).
Terms related to human responses to the natural world
Hyperobject: Climate change has been called a hyperobject, a unique stressor, challenging us with uncertainties, unmistakably affecting our lives, "something that has coherence and vitality, but is so distributed through space and time, with ourselves existing inside of it, that it is in a sense impossible to completely comprehend. Nevertheless, we participate in influencing it and its effects."
Psychoterratic: our own psychological reactions to our relation to the "natural world" or the "more than human world". Two such reactions are eco-anxiety and sostastalgia.
Solastalgia: a word introduced by Glenn Albrecht in 2005 meaning the distress we feel when the environment no longer affords the same comfort it did because of major changes or perhaps destruction "the homesickness you have when you are still at home."  NIH
An obvious example of a people who would suffer from solastalgia would be indigenous people, as either they were removed into lands that were totally unfamiliar to them and/or entire territories were taken from them and transformed from the open mountains and ranges to highways, roads, cities and towns.
A later article in HuffPost using photos also used in the Financial Post is entitled Land Grabs Have Modernized, but They are Still Just as Violent As They've Always Been.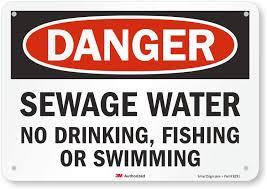 Other examples of solastalgia: In the Myth of Apathy, author Renee Lertzman proposed that the apparent indifference and apathy expressed toward a campaign for a massive clean up of the Great Lakes was really a mask for deep and arrested mourning for landscapes from the past that were now lost, damaged or polluted. Helplessness and hopelessness were the results.
Glenn Albrecht has remained interested in the disturbance of mental wellbeing and sense of place, in this case of family farmers in Australia. "The research findings reveal that recently observed patterns of climate change have exacerbated farmers' worries about the weather, undermined notions of self-identity, and contributed to cumulative and chronic forms of place-based distress, culminating in heightened perceived risk of depression and suicide." NIH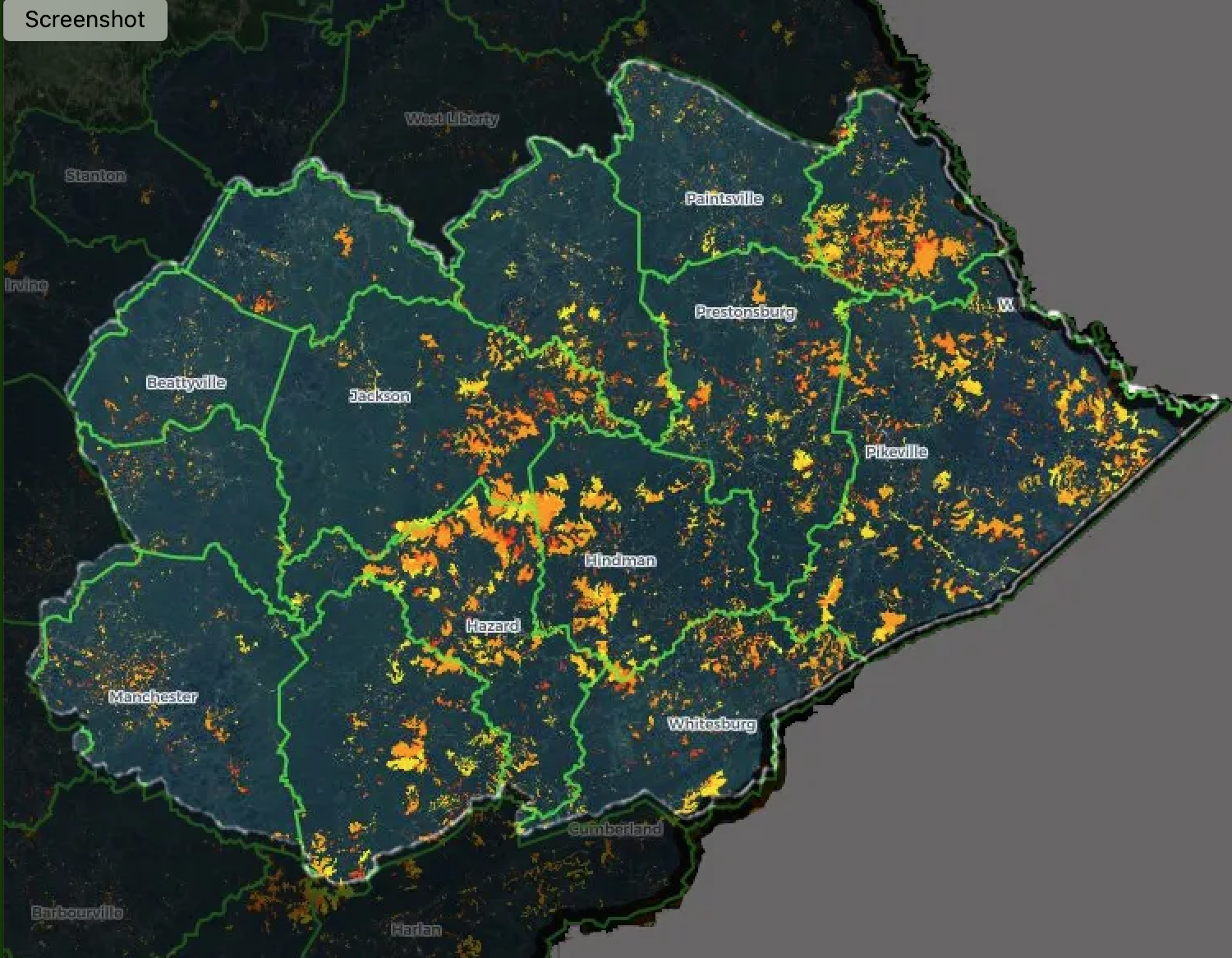 Yellow and orange denote areas where coal companies have mined using mountaintop removal (MTR) techniques. MTR excavates from the top of mountains down to coal seams, creating large-scale changes in drainage, vegetation, and other natural features.
Canu et al, showed in a 2017 study that "MTR independently predicts greater risk for depressive … and substance use … disorders", another support of the concept of solatalgia.  
Eco-anxiety: fear and uncertainty about imagined and real threats, such as loss of what is cared about, a changing world, imagined legacies, current and future suffering (e.g. children and grandchildren), and trauma and demoralization from repeated disasters.
Just as there is plenty of information regarding how climate change is adversely affecting mental health, it should be equally obvious how poor mental health adversely affects our environment.
Eco-anxiety can become maladaptive if, for example, people respond in ways that cause even more problems. Examples are becoming cognitively dissonant, unable to find words for our despair, isolation and denial and not caring about ourselves and others, leading to lack of participation in informational integration, required discussion, action and behavior. We can dismiss or deny the truth, become paralyzed with inattentiveness and fear, and/or fall into hopeless depression, psychosis, and suicidal thoughts.
While I am not against medication, we also are poisoning the environment and ourselves with too many drugs, because of our delusions about "perfect health and happiness." We expect we can and demand to feel great, while continuing to eat junk food, sit on our phones and/or computers all day, and get too little sleep.
Worse, we might give up on usual social and ethical standards, resulting in damaging practices, disparities and injustice. These states in turn result in destroying our land  and food with toxic chemicals in pesticides and herbicides, wasting food we get in excess, polluting our environment with trash made up of plastics, electronics and other goods we don't need, and forgetting recycling practices, which all make the problem worse.
A concerning statistic is that, even though indoor air quality is worse than the outdoors in general, we spend 87% of our time indoors, and another 6% of our time in some sort of vehicles.
We are facing a downward spiralling path. If these are some of the problems, what are the solutions? Next week's blog will address the ways and means we have to turn the situation around.
Above all, please join our team and our two other presenters, as well as participants who share these concerns, at our family event Frogs, Climate Change, Hope and Action on October 8 at A Frog House to learn, contribute and collaborate.
For our planning purposes, please register here.